Sign up to Playbuzz
Sign in to Playbuzz
Forgot your password?
Please type your email below.
The new password will be sent to your email.
It might take a minute or two, go have some chocolate.
A verification link has been sent to your mailbox
Once you verify your account, you'll be able to create playful, engaging content. Meanwhile, you can look around at what others have created.
Crea tu propio Ranked List
Cualquiera puede crear en Playbuzz
La educación a distancia tiene eso, que puedes aprender desde cualquier lugar, a la hora que mejor te venga y de la manera que prefieras. Puedes machacar el ordenador con el café del desayuno o con el postre de la cena (y en pijama, claro).
Los contenidos y los docentes del máster se transforman para ajustarse a tus necesidades e intereses. Con un proyecto que te apasiones podrás aprovechar todo lo que la innovación en periodismo puede ofrecerte.
Porque el mundo virtual es parte del real, la modalidad online es tan oficial como la presencial. Ninguna autoridad podrá negarte que tienes un máster aprobado por la Aneca. Y no habrá requisito académico para trabajar o programa de doctorado que se te resista.
A la tercera va la vencida. Y si no hemos tenido problemas hasta ahora, todavía más. La modalidad online se asienta en EDX UMH, una adaptación de la plataforma de (nada menos que) el MIT y la Harvard University.
Siempre que lo necesites, habrá un coordinador o un profesor dispuesto a solucionar tus dudas. No hace falta lanzar más que un correo o mensaje en el foro.
Estudiar en Matrix no significa profundizar menos en los contenidos. En la modalidad online tendrás todo el material del máster y pistas para ir más allá. Tú eliges si tomas la píldora roja o la azul.
No solo podrás hablar con los profesores, sino también con tus compañeros. Para ello dispondrás de diversos foros y un grupo de distribución de correos. Ahí podrás iniciar debates, formular preguntas y compartir ejemplos en los retos que se lanzan en cada módulo. Y en todos están permitidos los GIF ;)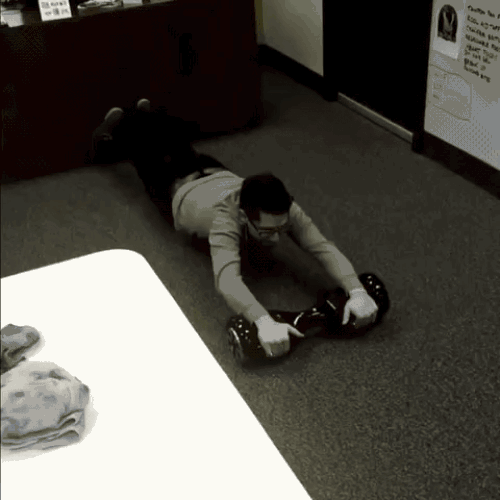 Si nosotros nos atrevemos con un ranking así (con el riesgo de que nos explote), imagina lo que podrás hacer tú con tu proyecto de comunicación. Aquí aprenderás a usar herramientas tan sencillas y útiles como ésta.
La esencia del máster, su profesorado externo, se adapta perfectamente al entorno digital. Si no, no estarían dónde están (El Confidencial, eldiario.es, RTVE Lab, Mongolia...). Además de grabaciones profesionales sobre sus sesiones, tendrás sumarios y vídeos especiales para la modalidad online.

Realmente nos gustas,
¿Gustanos de vuelta?