Alfred Eisenstaedt took this photo of an American sailor kissing a woman on Victory over Japan Day in Times Square on August 14, 1945.
mateomae.files.wordpress.com
click to flip
U.S. President Harry Truman broadcasts a message on the formal surrender of Japan.
www.thenation.com
click to flip
Gen. Douglas MacArthur watches as Japanese Gen. Hsu Yungchang signs a peace treaty aboard the U.S.S. Missouri, marking Japan's formal surrender.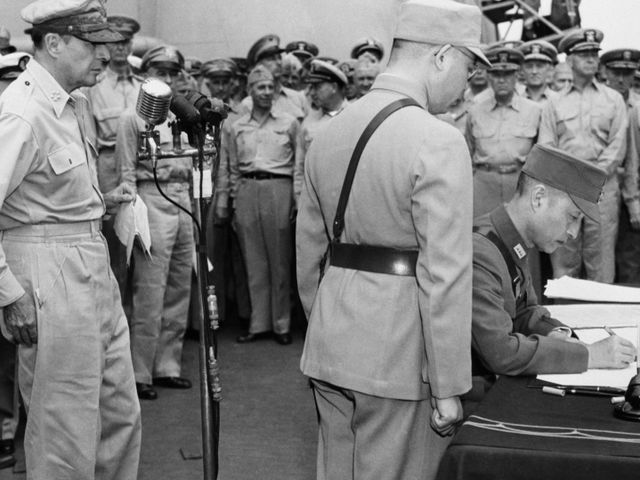 cdn.history.com
click to flip
This World-Telegram photo by Dick DeMarsico shows Times Square on V-J Day, Aug. 15, 1945.
www.gannett-cdn.com
click to flip
5
York's Continental Square
York County residents joined the V-J celebration on August 14, 1945. Here they are holding a special V-J edition of York's Gazette and Daily.
extras.inyork.com
click to flip