Which state is John from?
John Mellencamp was born the small town of Seymour, Indiana
How many children and wives has John had?
John has had 5 children from 3 different wives
John was known as "John Cougar" back in the day. Which album was the first to COMPLETELY take out the "Cougar" in his name?
Released in 1991, "Whenever We Wanted" was the first album to eliminate the "Cougar" in his name
During the making of "Human Wheels", one of John's band members died of a heart attack. Who was it?
John Cascella; he was found dead in his car around 1 AM in Hamilton County, Indiana. Authorities believe he suffered a heart attack while driving.
John has a few tattoos. Which one of these does he NOT have?
John has a tattoo of his ex-wife Victoria (he turned her into Jesus later), a broken heart with the words, "Forgive Us", the Thrush Muffler logo, a cross with rays of light above, and the words, "Life is short, even in its longest days".
John has something carved on his infamous Gibson Dove acoustic guitar. What does it say?
F*ck fascism; he's also got an unfinished carved eagle on it, too.
Mellenfest was a fan convention that happened for three years. Which years were they?
1997, 1998, and 2000 were the only years that Mellenfest happened. John made an appearance at the 1998 Mellenfest and played some new songs at the time.
John is a part of which organization?
Willie Nelson, Neil Young and John Mellencamp organized the first Farm Aid concert in 1985 to raise awareness about the loss of family farms.
Besides being a musician, John is also a...
Besides being a musician, John is also a painter. He went to New York in the mid-1970s with the intention of studying painting if his music-career aspirations didn't work out.
John has a vacation house in...
His vacation house is in Daufuskie Island, South Carolina
John was born with Spina Bifida. "I'm lucky to be alive," he once said in an interview. "I should be paralyzed from the neck down."
Which year was John inducted into the Rock and Roll Hall of Fame?
The induction ceremony took place in New York City in 2008, and John was inducted by his good friend Billy Joel.
The first band John was ever a part of was called...
He formed his first band, Crepe Soul, at the age of 14 and later played in the local bands Trash, Snakepit Banana Barn and the Mason Brothers.
What kind of car does John own?
It's a 1956 Chevrolet Two Door Handyman Wagon with a 327, headers, factory three speed with a Hurst shifter and a stock rear end.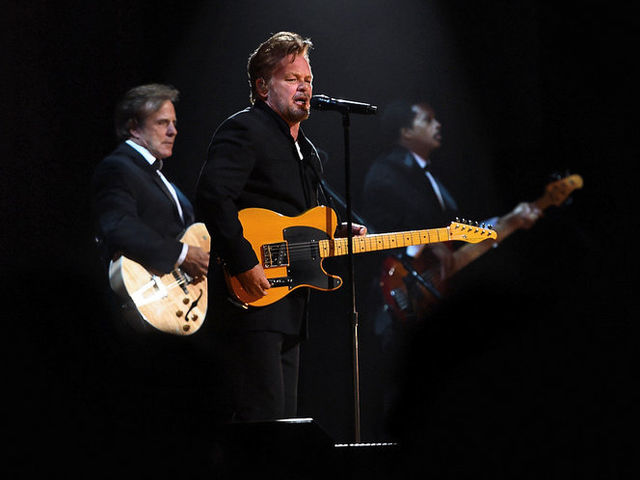 Who called John Mellencamp "one of the 10 best songwriters" in music?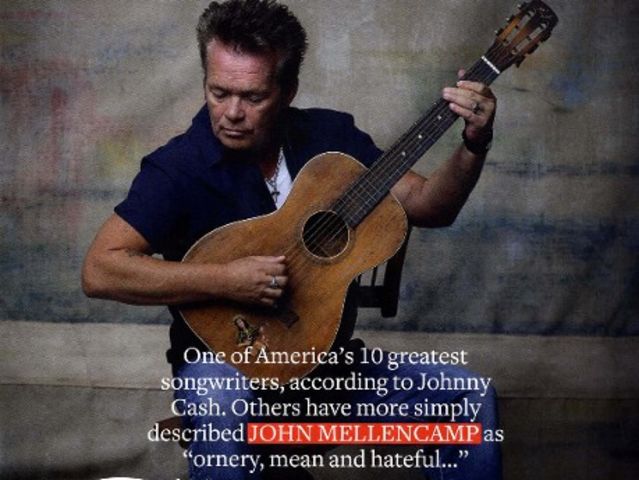 Congratulations! You got: