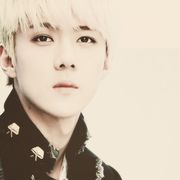 xPandamonium
Hello~! I'm Panda. Thanks for coming to my profile :D

I'm a total nerd. I love Harry Potter (Draco and Luna... yasss), Percy Jackson (Nico doh), mythology, astronomy, anime, reading, singing, writing, camping, K-pop (it's my life), and food. I'm 16 and a Pisces/Aquarius (since I was born on the cusp of both, but I mostly associate with Pisces). My favorite color is blue, but I also love grey/silver.

If you want to know anymore about me, just ask.

Also, take my quizzes please~!!!