Tags
Create Your Own List
Anyone can create on Playbuzz
You Won't Believe These 23 Before-and-After Repaints Of Dolls
Filipino artist Noel Cruz currently works in the USA, repainting dolls that are mass-produced for stores to make hyper-realistic art. Cruz has completely transformed dozens of dolls, creating celebrity and character mini-me's. His repainted dolls, intricately and beautifully remade, are sold to collectors for thousands of dollars! Take a look at some of our favorite doll transformations by Cruz - you won't believe your eyes!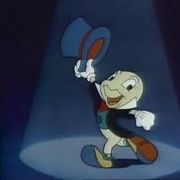 Created by
Translated by
Jiminy Cricket
on July 20, 2017
×
Add Your Translation
Help us translate this item into more languages.

Available translations: Russian .
| | |
| --- | --- |
| | This post was created by a member of our community, where anyone can post awesome content. |
Facebook Comments
From Playbuzz
From The Web
Workaround to expand sticky correctly