Create Your Own Ranked List
Anyone can create on Playbuzz
Getty
A little bit of mercy makes the world less cold and more just.
Getty
Have the courage to be truly happy.
Getty
Among us, who is above must be in service of the others. This doesn't mean we have to wash each other's feet every day, but we must help one another.
Getty
From my point of view, God is the light that illuminates the darkness, even if it does not dissolve it, and a spark of divine light is within each of us.
Getty
Life is a journey. When we stop, things don't go right.
Getty
These days there is a lot of poverty in the world, and that's a scandal when we have so many riches and resources to give to everyone. We all have to think about how we can become a little poorer.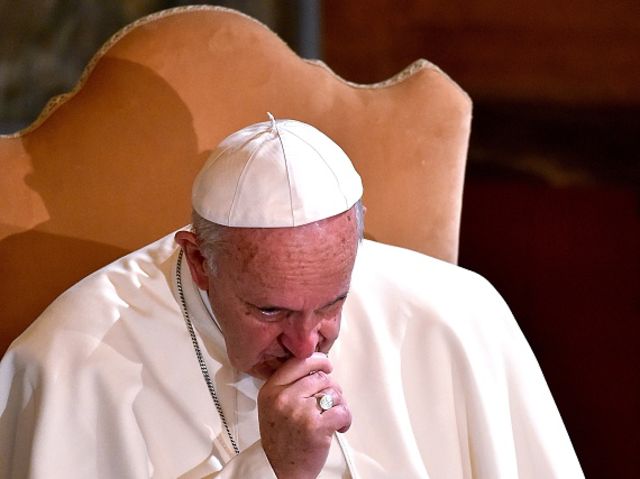 Getty
Although the life of a person is in a land full of thorns and weeds, there is always a space in which the good seed can grow. You have to trust God.

Getty
Vanity, showing off, is an attitude that reduces spirituality to a worldly thing, which is the worst sin that could be committed in the church.
Getty
Where there is no work, there is no dignity.
Getty
Ask Jesus what he wants from you and be brave.