Create Your Own Ranked List
Anyone can create on Playbuzz
"Needed Me" is a mid-tempo mood piece with raw lyrics set over top of dark fluttery synth sounds produced by DJ Mustard. Rihanna provides a solid female empowerment anthem with this one
On "Work," Rihanna seeks a deep, meaningful connection, however the male character she sings to (played by Drake) is only interested in sex.
"Kiss It Better" tells the story of a broken relationship. She is aware that no one does it like him so instead of arguing all night she 'kisses it better'.
cos.h-cdn.co
davidjetre.files.wordpress.com
Rihanna sings about a "desperado"—someone "on the run," either literally or metaphorically. She struggles in their relationship and wonders whether she can run away with him or if she will get left behind.
alimi.ng
On "Consideration," Rihanna considers the scope of her career. She wants to be considered a serious artist, not just an entertainer. To Rih Rih this means writing and producing her own work.
Like other songs on ANTi, "Woo" is a breakup track. In the first verse, Rihanna expresses contempt towards her ex and his new flame. She exudes her trademark confidence . As the track progresses, Rihanna's vulnerability comes to the surface
i.kinja-img.com
i-d-images.vice.com
"Never Ending" deals with the conflicting feelings that come with falling in love again after a torturous break-up.
bhmaincdn.breatheheavy.com
the song deals with the singer's struggle to move on from a past love.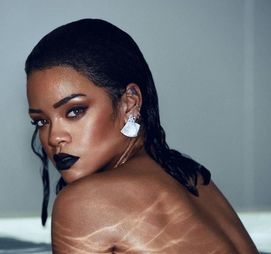 thatgrapejuice.net
www.umusic.ca
I think this song also correlates with her love without tragedy record when she says "A James deal on the low I was his Marilyn Monroe." James Joint is the continuation of love without tragedy. Bad gal is still indicating that she wants to be rebellious with her lover and enjoys this ride
www.busforfun.com
I think its suppose to be short. her lyrics say shes drunk, alone and its late in the night. all she is thinking about is him. shes had multiple drinks and the full ashtray show that shes been in thought for a long time.. now its later in the night and she finally calls him. but no ones on the other end… no answer because its over.
I think the abrupt ending makes this one of Rihannas best songs. Her emotion comes out perfectly raw and although its not exactly a happy story about love- its real, as love always hurts