Djokovic once bought the entire annual production stock of a farm producing donkey cheese.
"There's a farm in Serbia that produces this donkey cheese and it's the only farm in the world to do so," he once explained.
Djokovic once admitted via his Instagram page that he mistook David Beckham for Robbie Williams.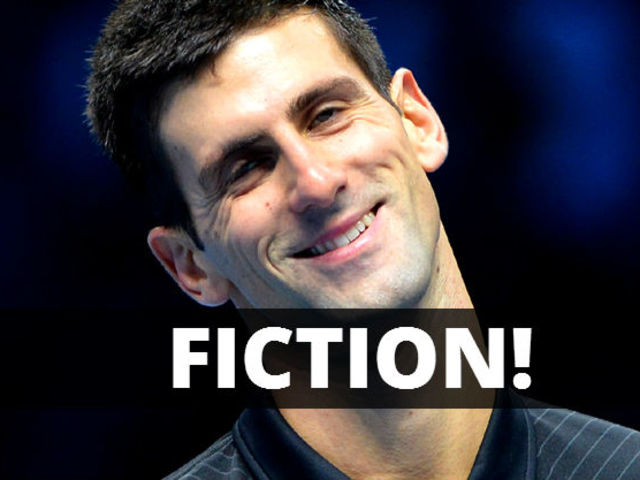 It's totally false! Djokovic and Beckham have met many times and seem to get on famously.
Reuters
Reuters
Djokovic only drinks warm water: never cold; never chilled; never hot.
It's correct! He believes cold or hot water slows digestion and "diverts blood away from where I want it".
Djokovic hates flying, so insists on his favourite movie, 'Marley & Me', being shown on every flight to calm his nerves.
It's hopelessly erroneous. Djokovic does not have a fear of flying - we hope - and 'Marley & Me' is not his favourite movie. We hope.
Djokovic gets weaker if you rub a slice of bread on his stomach.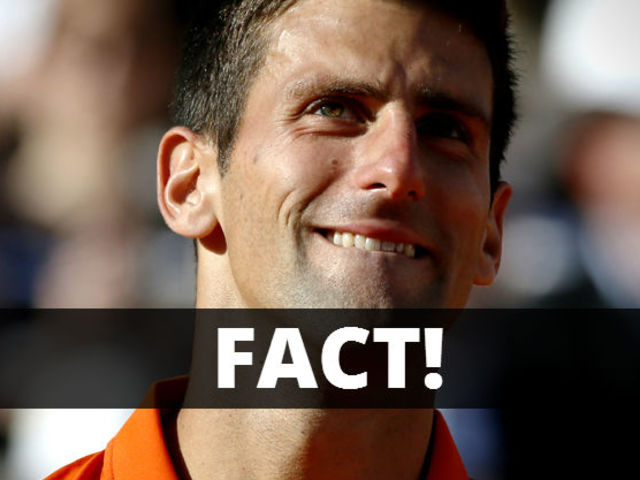 Yep! Nutritionist Dr Igor Cetojevic wanted to test if Djokovic was sensitive to gluten. He was. So that was that.
Djokovic has trademarked the phrase 'You've been Djokered!' which he uses when playing pranks on Tour.
Much as 'Nole' loves a good prank, this is definitely not true. Surely it's a TV show waiting to happen, though...
Reuters
Reuters
Djokovic celebrates every Wimbledon title he wins by eating blades of grass on Centre Court.
It's most certainly true! He has eaten some of the Centre Court grass after each of his three triumphs at Wimbledon.
Djokovic revealed in 2011 that he and best friend Andy Murray first bonded over flying kites together near Melbourne Park.
Ah, no - this one isn't true, although that would have been a lovely way for Djokovic and Murray to meet.
Djokovic attempts to take his pet poodle Pierre everywhere he goes around the world, at great expense.
It's true! Djokovic and wife Jelena take Pierre everywhere they go. He's treated like a prince. However, he wasn't allowed in the UK for Wimbledon in 2011...
Djokovic is so keen on chess that he used to take one day off training every week to play against former coach Boris Becker.
It's not true! While he does occasionally play chess on tour, he does not take a day off training each week for it. That would be crazy!
Djokovic binged out on a single square of chocolate after his third Australian Open triumph in 2012.
It's true! It was his first square of chocolate in 18 months and he savoured every single... square.
Djokovic once had to get One Direction singer Niall Horan ejected from an ATP Tour event because he couldn't get him to leave his locker.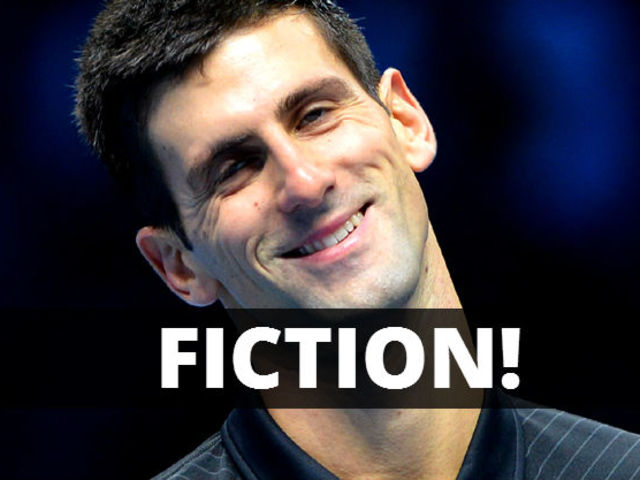 This is false! Horan and Djokovic have been photographed posing together many times and are apparently good friends.
Congratulations! You got: